---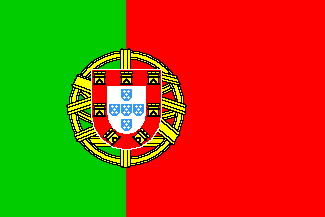 PASSPORTS: Passport valid for up to 6 months (depending on nationality) required by all except EU nationals and nationals of Iceland, Liechtenstein, Norway and Switzerland holding valid national ID cards.

VISAS: Required by all except the following for stays of up to 90 days:
nationals of Andorra, Argentina, Australia, Brazil, Canada, Chile, Costa Rica, Croatia, Ecuador, EU, Israel, Japan, Korea (Rep. of), Malawi, Mexico, New Zealand, Uruguay, USA, Vatican City and Venezuela;
transit passengers continuing their journey by the same or first connecting aircraft, provided holding onward or return documentation and not leaving the airport. However, nationals of certain countries always require a transit visa, even when not leaving the airport transit area; contact the Consulate (or Consular section at Embassy) for details.
Types of visa and cost: Portugal is a signatory to the 1995 Schengen Agreement..A uniform type of visa, the Schengen visa, is issued for touristic, private or business visits. There are 3 types of Schengen visa: Short-Stay, Transit and Airport Transit.

A person travelling to Portugal on a business or tourist trip may receive a visa for a stay of 1 to 90 days valid for all the 15 countries: AUSTRIA, BELGIUM, FRANCE, GERMANY, GREECE, ITALY, LUXEMBOURG, THE NETHERLANDS, PORTUGAL, SPAIN & FINLAND, ICELAND, SWEDEN, DENMARK, NORWAY. There is no legal right to a short stay visa. A visa is issued solely at the discretion of the authorities of the Schengen-member states and is not a guarantee to access the Schengen territories, since the final authorization remains within the competence of the immigration officer at the border.

Applicant may obtain a uniform visa at the Embassy of the Schengen country where the main purpose of the travel lies. In case of a tourist visit through several Schengen countries and in the absence of a main destination, the application should be made at the Embassy of the country of first port of entry in the Schengen zone. It is advisable to have a return ticket, but not obligatory. If a visitor is not in possession of a return ticket, proof of sufficient means of support may be required.

Note: A Schengen visa will be issued free of charge to the spouse and children of an EU national, upon presentation of the original marriage certificate and a valid EU passport. For children, original full birth certificates are required. A small charge is made for the visa sticker.

Validity: Short-stay visas are valid for 6 months from date of issue for single- or multiple entries of maximum 90 days per entry. Transit visas are valid for single- or multiple entries of maximum 5 days per entry, including the day of arrival. Visas cannot be extended; a new application must be made each time.

Application to: Consulate (or Consular section at Embassy); see address section. Travellers visiting just one Schengen country should apply to the Consulate of that country; travellers visiting more than one Schengen country should apply to the Consulate of the country chosen as the main destination or the country they will enter first (if they have no main destination).

Application requirements:Tourism: (a) Passport or official travel documents accepted by Schengen countries, valid for at least 3 months longer than the validity of the visa, with blank page for attachment of visa sticker. (b) Application form. (c) 1 passport-size photo. (d) Proof of purpose of visit in the form of an official letter of invitation from host or business partner, provisional ticket booking and hotel booking where appropriate. (e) Proof of sufficient funds and medical insurance may also be required. (f) Fee (payable in cash, by postal order or by cheque). (g) For postal applications, a large self-addressed envelope stamped for registered or recorded delivery.

Business: (a)-(g), and (h) Letter from employer or, if self-employed, from solicitor, accountant, bank manager or local Chamber of Commerce stating purpose and duration of the visit. References may also be required. Working days required: From a few days to a few weeks.

Temporary residence: Contact the Consulate (or Consular section at Embassy) for further details.
---
Customs
Residents or non-residents who leave or enter Portugal territory are free to take with them national and foreign currency in coins and notes, travelers cheques and other securities intended to pay for the travel expenses, but are obligated to inform the customs authorities if the values involved exceed 12,000 Euros.
Travelers over 17 years old, may bring in the following items, duty free: 2 bottles of table wine, 1 bottle of hard liquor, 200 cigarettes or 250 grams of tobacco, 1.75 ounces of perfume and small quantities of tea or coffee for personal use. Bringing fresh meat into Portugal is forbidden.
---
Health and Vaccination
You will not require any vaccinations, unless you are coming from an infected area. The most likely infection would be 'Yellow Fever'. Make a point of checking with your tour operator or local Portuguese embassy if in any doubt.
Yellow Fever Vaccination
International Certificate of Vaccination for Yellow Fever is required only when travelling from an infected area and when the traveller is more than one year of age.
Malaria – None
Cholera – None
info from: Columbus Publishing, Portuguese Government