Georgia: Passports & Visas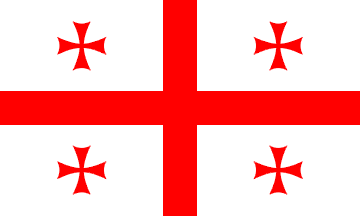 PASSPORTS: Valid passport required by all. Passports must be valid for at least 6 months after returning from Georgia.

VISAS: Required by all except nationals of Bulgaria, CIS, China (PR) and Poland for stays of up to 30 days.

Types of visa:Single-entry (Tourist,Private and Business): 2 weeks/1 month/3 months. Multiple-entry (Business): 6 months/1 year). Transit.

Validity: Tourist visas are valid for 3 months from date of issue for stays of up to 3 months. Mutiple-entry visas are valid for 6-12 months from date of issue for stays of up to 3 months each. Transit visas are normally valid for a maximum of 3 days (provided transit passengers are also holding valid onward or return documentation).
Application to: Individual travellers should apply to the Embassy (or Consular section at Embassy). Nationals of countries where there is no Georgian diplomatic representation may obtain visas for US$80 upon arrival at Tbilisi's airport (14 days). Those with multiple-entry visas for Armenia or Azerbaijan do not need a visa for Georgia. Visas may be issued at the Turkish border or the Black Sea port of Batumi if arrangements are made in advance. Nationals of Turkey (who do need a visa to enter Georgia for business or touristic purposes) are allowed to collect visas at three entry points without prior application to the Embassy.

Group travellers (on tourist tours, coach tours, package holidays or cruises) must submit all documentation to the tour operator making the travel arrangements (who will charge an additional £10-30 plus VAT for obtaining their clients' visas).
Application requirements:
Tourist visa: (a) Completed application form. (b) 1 recent passport-size photo with the name of the applicant clearly written on the reverse side. (c) Valid passport. (d) Fee (cheques and postal orders are accepted). (e) Stamped, self-addressed envelope for postal applications.
Private visa (for those intending to stay with relatives or friends): (a)-(e), and (f) an official letter of invitation from the Georgian Ministry of Foreign Affairs; to obtain this letter, the relatives or friends in Georgia will need the applicant's passport and personal details.

Business visa: (a)-(e), and (f) a letter of invitation issued by the person, company or organisation to be visited in Georgia (faxed copies are accepted).
Multiple-entry visa: (a)-(e), and (f) an official letter of request from the organisation employing the applicant briefly explaining the purpose of the applicant's visit to Georgia and his position in the organisation (with additional documents such as a formal invitation from Georgia also possibly being required).
copyright © Columbus Publishing 1999
| | |
| --- | --- |
| A to Z of Azerbaijan | www.azerb.com |