Turkey: Passports & Visas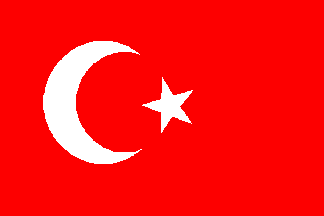 PASSPORTS: Passport valid for at least 6 months (if visa is issued on arrival) and at least 1 year (if visa is issued by the Turkish Consulate) required by all, except nationals of Belgium, France, Germany, Greece, Italy, Liechtenstein, Luxembourg, The Netherlands, Portugal, Spain and Switzerland who can enter with a national ID card.

VISAS: Required by all except the following:

(a) nationals of Germany, Argentina, Australia, Bahamas, Bahrain, Barbados, Belgium, Belize, United Arab Emirates, Denmark, Morocco, Fiji, Finland, France, Granada, South Korea, The Netherlands, Iran, Switzerland, Iceland,
Jamaica, Japan, Canada, Qatar, Kenya, Kuwait, Turkish Republic of Northern Cyprus, Liechtenstein, Luxemburg, Malaysia, Malta, Mauritius, Monaco, Norway, Oman, St. Lucia, San Marino, Seychelles, Singapore, Saudi Arabia, Chili, Trinidad-Tobago, Tunisia, Vatican City, New Zealand, Greece, Ecuador and Sweden for stays of up to 3 months. The visa will allow the holder to stay in Turkey for a maximum period of three months and will be valid for multiple entries during that period. Visas not used within three months from the date of issue will have to be renewed. The visa fee is applied per person, not per passport, and applies to children listed on parentís passport.
(c) nationals of Bosnia-Herzegovina, Croatia, Former Yugoslav Republic of Macedonia, Indonesia, Romania and Slovenia for stays of up to 2 months;
(d) nationals of Bolivia, Kazakhstan, Kyrgyzstan and South Africa for stays of up to 1 month.
Tourists and business visitors from the following countries can obtain their visas at the point of entry for a fee:

(a) 3. Austria, Canada, United Kingdom, Ireland, Spain, Italy, Israel, Portugal and the USA for visits not exceeding 3 months;
(b) Albania, CIS* (except Georgia, Kazakhstan and Kyrgyzstan), Czech Republic, Estonia, Hungary, Jordan, Latvia, Lithuania, Poland, Slovak Republic, Taiwan and Yugoslavia (Serbia and Montenegro) for visits not exceeding 1 month;
(c) Georgia and Guatemala for visits not exceeding 15 days.
Note: (a) *Visas are only available for CIS nationals at Istanbul-Atatürk and Ankara-Esenboga airports; Sarp and Kapikule land borders; and Istanbul, Trabzon, Samsun, Giresun, Hopa and Rize ports. (b) Nationals of the UK and Ireland must pay their visa fees in Pounds Sterling and nationals of Austria must pay in Austrian currency. All other nationals eligible for visas on arrival must pay for their visas in US Dollars. All nationals listed above are advised to check with the Turkish Consulate regarding visa fees before travelling. (c) Those staying longer or travelling for the purposes of employment, education, research or residence must obtain their visas in advance from the nearest Turkish consular mission.
Visas issued to nationals of the following countries will be stamped on a removable insert in the passport: Cyprus, Korea (DPR) and Taiwan.
Types of visa: Tourist/BusinessSingle-entry visa; Tourist/Business Multiple-entry visa; Employment, Education, Residence or Research visa; and Transit visa. Prices vary according to nationality. Some visas must be obtained in advance from the Consulate (eg if passport is valid for less than 3 months or if travelling for purposes other than tourism);.
Transit visas: These are not required by:
(a) those exempted from Tourist/Business visas;
(b) nationals of Bulgaria;
(c) those continuing their journey by the same or first connecting aircraft, if in possession of confirmed onward tickets (and visas where appropriate) and not leaving the airport.
Transit visas are required by all others continuing their journey within 72 hours; full visas are required for longer transit periods. Transit visas are only issued to those with valid passports and confirmed onward documentation. The cost varies according to the nationality of the applicant: contact the nearest Turkish Consulate. Transit visas must be obtained prior to departure.
Validity: Dependent on nationality of applicant.
Application to: Consulate (or Consular section at Embassy);
Application requirements: (a) Valid passport. (b) Application form. (c) Fee (varies for different nationals). (d) Stamped, self-addressed envelope. (e) For business visas, a letter of invitation from a company in Turkey. For other types of visas, enquire at the Embassy.
Working days required: Dependent on nationality of applicant.
sources: Columbus Publishing / Ministry of Tourism of the Republic of Turkey - Turkish Tourism Office in Ottawa

| | |
| --- | --- |
| A to Z of Azerbaijan | www.azerb.com |