Juraj Kaman - Professional Profile
---
Juraj Kaman is a freelance photographer, writer and traveller with over 10 years of experience. He is based in the Czech republic, but takes pictures world-wide. He has visited more than 50 countries in four continents during the last decade. Though each of them has something unique and exceptional, his favourite regions remain the same - Southeast Asia for its fascinating culture and people and North America for its natural beauty.

Juraj doesn't keep his travel experiences to himself. The success of his first book "Journey after the Fulfilled dream", published in 1998, showed him that there are many people out there interested in exotic destinations and different cultures. Juraj started to share his views through numerous magazine articles, public slide shows and photo exhibitions. His portfolio ranges from national glossy magazines (Playboy, Penthouse) through geography textbooks and travel catalogues to international titles.

Juraj is a member of The International Press Association and The Czech Club of Travellers. He is available for Editorial, Assignment and Stock photography. His files contain thousands of photographs from many corners of the world. He is specialized in people, travel and religious photography, though his UNESCO sites, architecture, nature and landscapes files are well stocked too.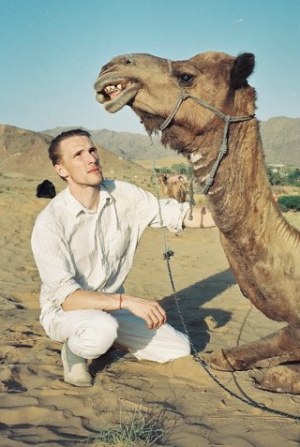 Juraj Kaman in the desert - Rajasthan - India

Images by Juraj Kaman
at Travel-Images.com: