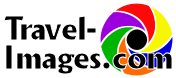 Are you a photographer?
Travel-Images.com is an image bank service covering every corner of the world. The site encompasses over 300 countries and territories and new images are added every week. Works by about 250 photographers are included. Our clients include the world's most prestigious publishers. We run a hand made web site that has been in business since the 1990s.
Would you like to display your images in our site?
We offer three choices for photographers:
A - free inclusion for photographers submitting portfolios that include at least one of the locations in this list.
B - free inclusion for photographers submitting portfolios that include 5 or more travel articles.
C - one time set up fee of £ 180 for all the rest. This fee is refunded if after evaluation we do not accept your images. No further fees will be charged as your portfolio with us grows.
If you are in group C, before sending us samples please use this button to pay the set up fee - credit cards and Paypal accepted:
Please contact us at:
- E-mail: photographer

@

travel-images.com
- Fax:
US +1 610 423 0745
UK +44 (0)700 5964 482
France +33 821 463 939
- Tel: (+351) 967 893 958
- postal address: 165 Prof. Guerreiro Dias street, Moita, P-2860-508, Portugal.
Please include samples of your work. When submitting material you declare that you are the owner of the copyright of the photos submitted.
Important:
- when e-mailing images please keep file attachments under 10 Mbytes or post a CD or DVD to the address above
(please use padded envelopes or other protective packaging)
- if your images are digital we'll consider them only if the original is at least 8 MPixel.
Selecting the images:
The kind of images we usually sell are a mix of city, people, landscape, fauna, flora, traditions, food, kitsch, celebrations...
It's very hard to predict which images will sell, the typical client wants images similar to what you'll see in an illustrated travel guide but we get all kinds of out of the ordinary requests.
It is very hard to sell images of beaten track places (Paris, NY...), because the market is flooded with cheap or royalty free images, for such places only very high quality images will sell.
We offer you 50% of the amount of any sales made via Travel-Images.com. Payments are sent to photographers by: bank transfer, Paypal, Check.
The images are only licensed, copyright remains with the authors. All images are rights managed, we do not sell royalty free images. Client requests for exclusive rights are handled only after consultation with the author.
You are free to place your images in other image banks. We recommend that you select such sites with great care, staying away from those selling images at $1 and from royalty free places. Selling RF images will result in loss of control of rights by the author.
The content of our image library serves both conventional and online publishers in many sectors. Since 1994 we have been catering to stock photography clients small and large, from generalist magazines and newspapers to TV stations, but covering also educational books, travel guides, travel catalogues, travel magazines, corporate reports, conference brochures, travel sites, internet portals...

---
At present we are particularly interested in stock images from the following destinations:
American Samoa
Annobon / Ano Bom island - Eq. Guinea
Angola
Anjouan
Auckland islands
Baker island
Balleny islands
Bassas da India
Bonaire
Bougainville island
Bouvet island
Burkina Faso
Cabinda
Campbell island
Central African Republic
Chad
Chagos islands
Chatham island
Chuvashia (Russian Fed.)
Clipperton island
Dadra and Nagar Haveli (India)
Daman and Diu (India)
Darfur
Djibouti
Equatorial Guinea
Europa island
Gaza strip (Palestine)
Glorioso islands
Guinea
Herm
Howland island
Jan Mayen island
Jarvis island
Johnston atoll
Juan-de-Nova island
Kaliningrad (Russian Fed.)
Kermadec island
Kingman reef
Kiribati
Lakshadweep islands (India)
Macquarie island
Mauritania
Mindanao and the Sulu islands (Phi.)
Montserrat island
Nagorno Karabakh
Nakhchivan
New Siberian Islands (Russia)
Nicobar islands (India)
Niue
Novaya Zemlya (Russia)
Pamyra atoll
Paracel islands
Penedos de São Pedro e São Paulo
Peter I island
Pitcairn islands
Prince Edward island (South Africa)
Puntland
Saint Eustatius
Saint Pierre and Miquelon
Sark
Scott island
Somalia
Somaliland
South Ossetia
South Sandwich islands
Spratly islands
Tokelau
Tromelin island
Wake island
Wallis and Futuna
Wallonia
Some of our
photographers:
David Jackson
Alejandro Slobodianik
Robert Ziff
Petri Alanko
Aurora Baptista
Elnur Hasan
H.Huseinzade
Malgorzata Marciniak
Stefan Lindgren
Anna Slaczka
Joe Filshie
Leif Karlsson
Alan Beaton