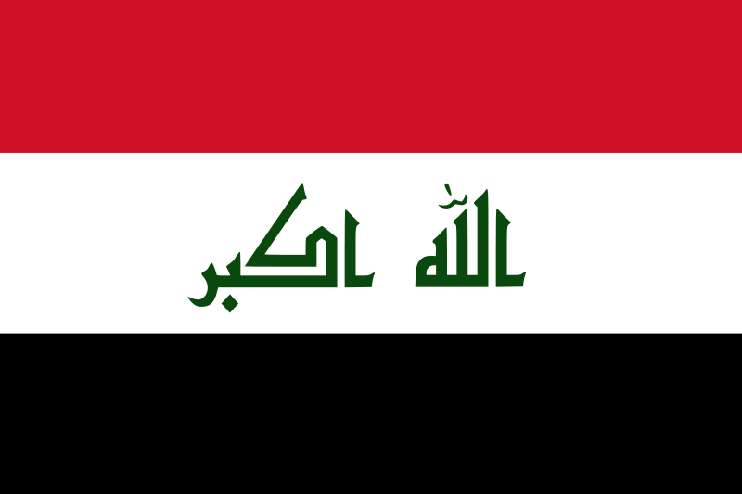 Iraq is currently under american colonial occupation.
Due to the violent invasion of Iraq no visas are currently being issued by Iraqi consular representations. Entry to the country is left totally to the whim of the occupying forces.

---

Entry restrictions: Holders of Israeli passports or other passports containing Israeli visas will be refused entry. In addition, Jewish passengers may be refused admission if their religion is mentioned in their passport.

PASSPORTS: Passport valid for at least 3 months from date of issue of visa required by all.

Note: US passports are not currently valid for travel to, in or through Iraq and may not be used for that purpose unless a special validation has been obtained. Use of a US passport for such purposes without the requisite validation may be in violation of US law and may be punishable by a fine and/or imprisonment. For further information, contact the Office of Passport Policy and Advisory Services in Washington, DC. Tel: (202) 955 0231/2. Fax: (202) 955 0230.

VISAS: Required by all except nationals of Jordan (including Palestinians with Jordanian passports).

Types of visa:Business (visits by invitation only). Tourist visas are extremely difficult to acquire at present. They are issued only to groups of Muslim travellers wishing to visit sites of religious significance, provided they arrange their visit through an approved travel agent. Visas should be arranged before entry into Iraq.


Validity: Business visas are valid for 3 months.

Application to: Consulate (or Consular section at Embassy); see address section for details.

Application requirements: (a) Valid passport. (b) 2 passport-size photos. (c) 2 application forms. (d) Fee.

Working days required: 2 weeks from receipt of approval from Baghdad (which may take one month or more).

Exit permits: (a) Nationals of countries not belonging to the Arab League who wish to stay longer than 10 days or beyond the validity of their visa must obtain an Arrival Notice from the Directorate of Residents in Sa'adoun Street, Baghdad, within 10 days of arrival. Applicants must present a letter of support from their sponsors (usually a government office) and 2 photographs. The Arrival Notice obviates the need for an Exit Permit unless the visit will exceed 30 days, in which case the applicant must obtain a further letter of support and possibly a Residence Permit (which itself will only be issued on presentation of a Work Permit). A fine is imposed on those not adhering to these requirements and offenders may encounter great difficulty in leaving Iraq. (b) Nationals of Arab League countries must obtain an Arab Affairs Card from an Arab Affairs Office within 10 days of arrival. This also obviates the need for an Exit Permit.



| | |
| --- | --- |
| A to Z of Azerbaijan / A dan Z ye Azerbaycan | www.azerb.com / Travel-Images.com |