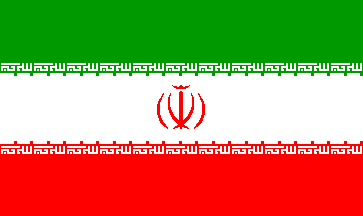 Restricted entry: Nationals of Israel will be refused entry under all circumstances. Women judged to be dressed immodestly will be refused entry.

PASSPORTS: Passport valid for 6 months required by all.

VISAS: Required by all except the following:
(a) nationals of Bosnia-Herzegovina, Former Yugoslav Republic of Macedonia, Saudi Arabia, Singapore, Slovenia and Turkey for stays of up to 3 months;
(b) transit passengers continuing their journey within 24 hours, provided holding valid onward or return documentation and not leaving the airport.

Types of visa: Tourist and Business: single-entry/multiple-entry. Transit. Pilgrimage(Zyarat). Fees vary according to nationality of applicant.
Validity: Tourist, Business and Pilgrimage visas are issued for stays of up to 1 month and are valid for 3 months from date of authorisation. Transit visas are valid for 5 days. Applications for renewal or extension should be made to the Iranian Embassy.
Application to: Consulate (or Consular section at Embassy).
Application requirements: (a) 2 application forms completed in duplicate. (b) 2 passport-size photos (women should be photographed wearing the hejab - Islamic head dress). (c) Valid passport with a minimum of 2 blank pages to affix visa. (d) Stamped, self-addressed envelope, if passport sent by post. (e) Fee.
Pilgrimage: (a)-(e) and, (f) Letter of introduction signed by the Head of an Islamic Centre.
Business visas: (a)-(e) and, (f) Letter of invitation from the sponsoring company in Iran (which will then be presented to the Iranian Ministry of Foreign Affairs for authorisation).
Working days required: A minimum of 4 weeks. A Pilgrimage visa may take only 2 weeks to process.
Airport Visas
Some nationalities, including EU citizens can obtain a visa on arrival at Tehran MehrAbad or Imam Khomeini airport , Shiraz Airport, Mashhad Airport, Isfahan Airport, Tabriz Airport. Two photos are needed, plus return ticket, passport with at least 6 month validity and a 50$ fee. No invitation letter is required. Single entry, visa valid for one week - be careful it is not extendable!
Temporary residence: All visitors wishing to stay for more than 3 months must obtain a residence permit. Application must be made within 8 days of arrival to Police Headquarters or the Ministry of Foreign Affairs in Tehran.
info from Columbus Publishing and Irainian Government
| | |
| --- | --- |
| A to Z of Azerbaijan | www.azerb.com / Travel-Images.com |